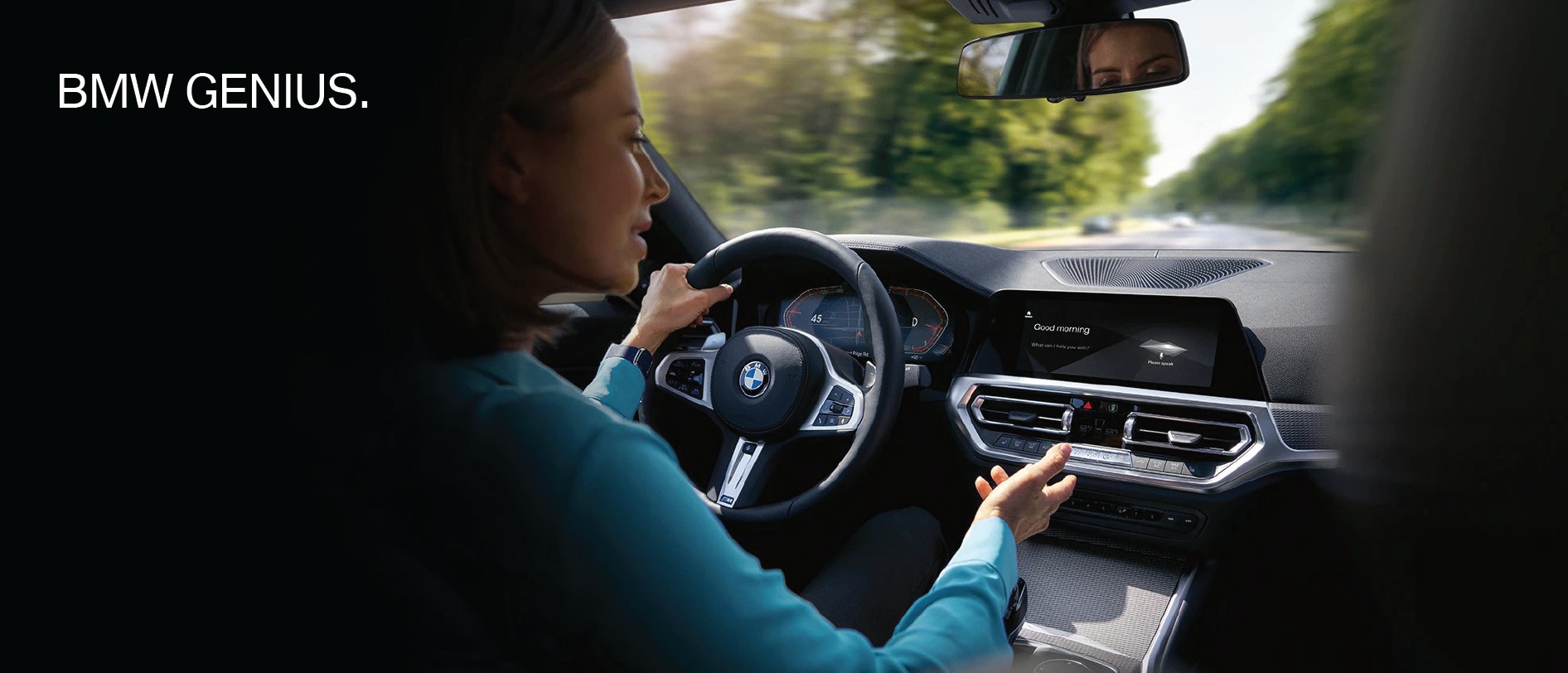 What is the BMW Genius Program?
You'll now find a product expert who will assist you in finding the perfect vehicle to suit your lifestyle and needs. The BMW Genius is specially trained to demonstrate and help you get familiar with all aspects of your BMW - before, during, and after your purchase. From answering questions about your BMW's best-in-class technology to questions about scheduling routine maintenance and service, BMW of Farmington Hills Geniuses are ready to help. These factory-trained experts are able to provide product information wherever your Ultimate Driving Machine takes you.
• We'll help you become more acclimated to your BMW.
• You can share any operational questions with us and get quick, helpful answer.
• We will take the time to further explore the many features and benefits your BMW has to offer.
• Lastly, we can help set-up any technology features.

BMW Encore - Exceptional Service, Customer First
After you have had the chance to familiarize yourself with the amazing features and functions on your New BMW, reach out to BMW of Farmington Hills to setup your complimentary BMW Encore appointment. It is a special session scheduled at a time of your convenience, dedicated to answering all of your questions about your new BMW.
Want to Learn More?

Curious about a vehicle feature you've never experienced or how you can also save the numbers in your vehicle? Call our dedicated BMW Genius team member, Alonzo, and our product expert will be happy to assist you and answer all of your BMW product related questions.
Hello!
My name is Alonzo Mitchell and I am the BMW Genius for Encore at BMW of Farmington Hills. 
I am happy to schedule your one-on-one Encore appointment here at the dealership or a location that is most convenient. While we are always happy to answer any questions at any time, please note encore delivery incentives are only available within 30 days after your delivery date.
Please reach me through email (amitchell@bmwfh.foxmotors.com), phone (248-699-3045), or by scheduling below at our Farmington Hills store for your Encore appointment today!
Alonzo Mitchell
Encore Product Specialist at BWM of Farmington Hills 
Phone: (248) 699-3045
Email: amitchell@bmwfh.foxmotors.com